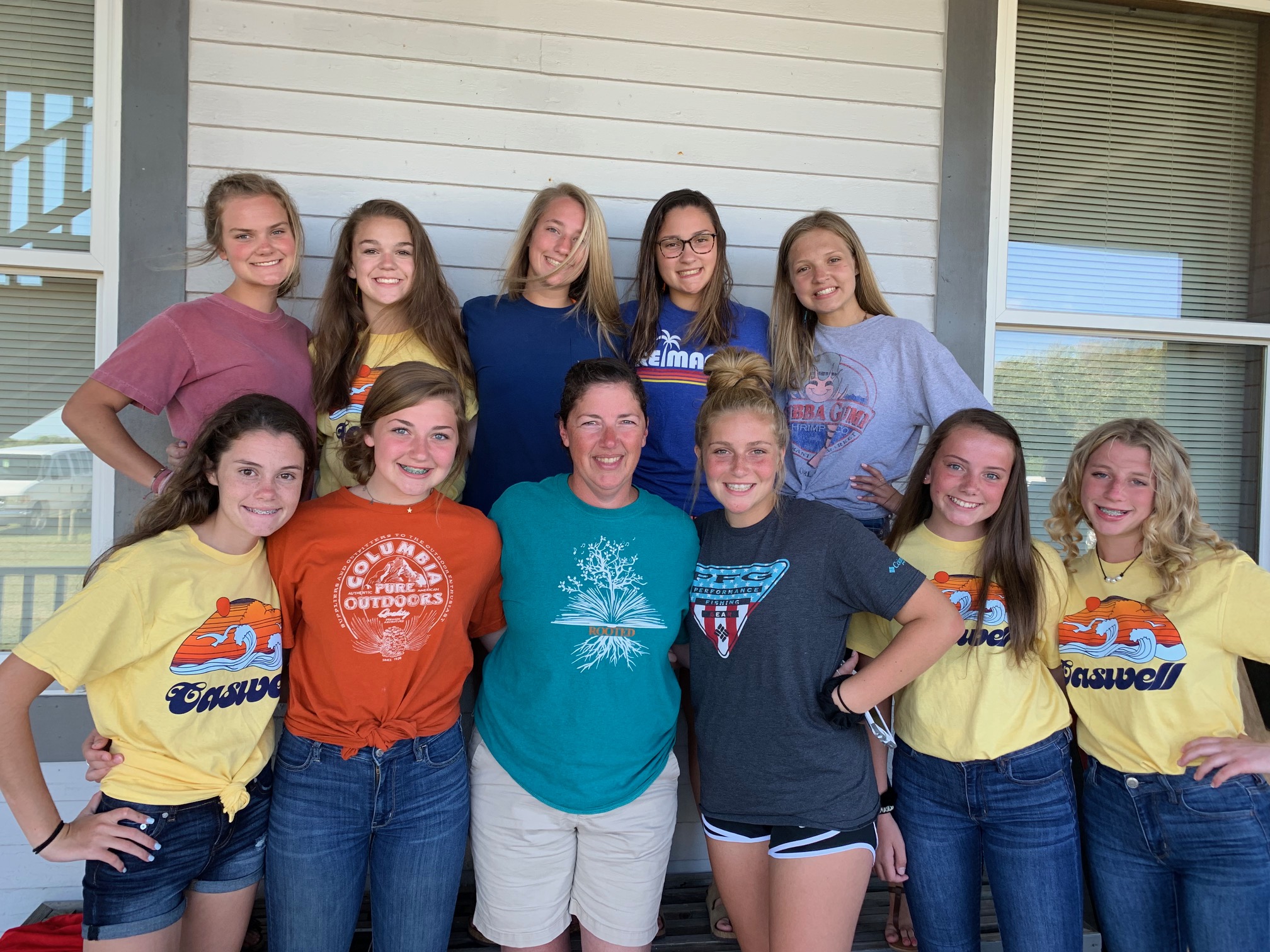 Kristie Regan grew up in Oak Island, NC, the oldest of four siblings.  During high school, she became involved in Interact Clubs of Rotary Intl, which sparked a love of volunteer service.  She also worked summers at Fort Caswell with her sister and mother.  Dreams of being a famous designer led her to work at Bob Timberlake Apparel where she met Josh. What started as a friendship led to marriage, two children, Nathan and Lilli, and a membership at Becks.
After an invitation from Tanya & Travis McCarn to lead the Middle School Youth Group at Becks in 2001, Josh and Kristie began serving teens in the Central district and a new dream developed for reaching the hearts of youth with the message of hope only Jesus can bring. In 2009 God set her life in a new direction when she started part time as Director of Youth Ministry at Becks, becoming the full time Director in 2011.
Kristie holds a degree in Clothing and Textiles Product Design from UNC-G and uses her design background to develop flyers and t-shirts for youth events!
Today, trips to the beach and Fort Caswell involve large groups of teenagers. Her mission is helping them find their place in God's big story. Kristie is ready to help youth in the Central Davidson community learn about God, love Him with their whole heart, and live out their faith through serving others.  She wants them to be springs of living water flowing from the heart of Davidson County to the world.
To connect with Kristie, come to Sunday School or Splash Kids & Crash Youth activities and meetings. You can e-mail or she's also on Facebook, Instagram, and Snapchat or you can join her for a Bible Devotional on the Bible App.