Whoever believes in me, as the Scripture has said, 'Out of his heart will flow rivers of living water.'"  John 7:38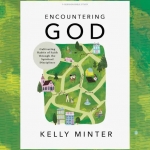 To Sign Up call the Church Office: 336-357-2369
Encountering God Women's Bible Study
7-Session Bible Study beginning March 3, Thursdays at 10am and 6:30pm
We will unpack the biblical foundation for the spiritual disciplines along with approachable ways to practice disciplines like prayer, study, worship, rest, simplicity, generosity, celebration and many more. Instead of being one more thing on your to-do list, you'll find that these habits of faith can actually create more margin in your life-providing peace and rest as you walk closer with Jesus.
Books are $17 and may be picked up in the church office or on the day of the study.
Our Gallery
We invite anyone and everyone to join us this Sunday!